Enova Power Corp. (Enova) serves 157,000 residents and businesses in the City of Kitchener, the City of Waterloo, the Township of Wellesley, the Township of Wilmot and the Township of Woolwich. See the map below for a detailed look at our service territory.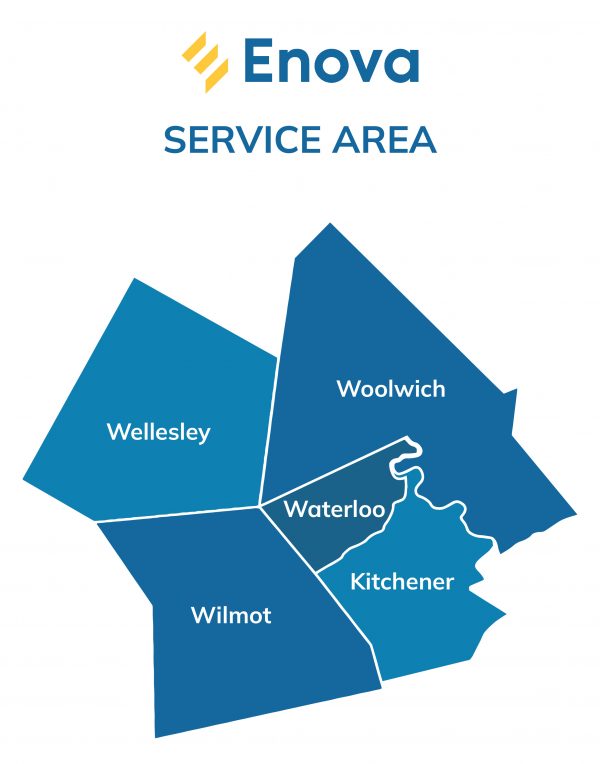 Enova is here to energize and empower our communities.
We are the backbone of our communities. That's why we work around the clock to ensure our customers have power they can rely on. What we do matters to the people and businesses in our communities, and we have the proven responsiveness and experience to support our customers and keep them safe.
Our Vision
To drive what's next in energy and sustainability for our communities and beyond.
Our Values
Safety and wellbeing above all
Everyone has a voice
Transparency
Driven to explore new ideas
Inclusive and empowered
Our Pillars
At Enova, we're dedicated to
Dependable and reliable service
Customer and community partnerships
Continuous improvement
Fast Facts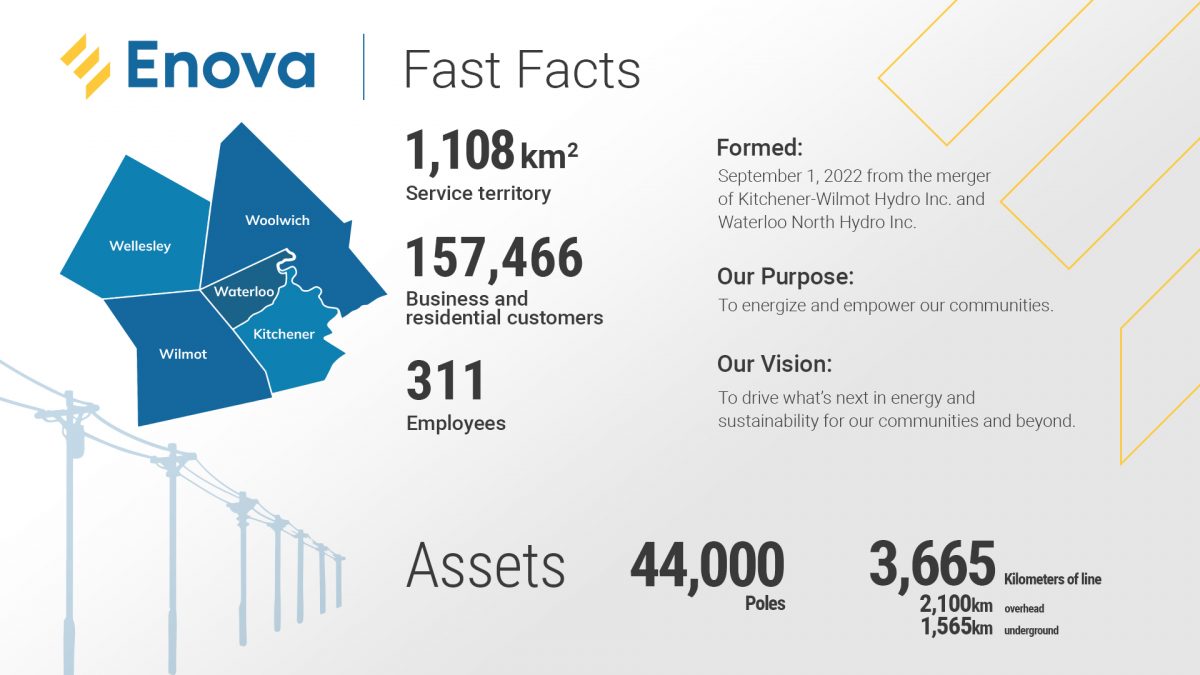 Our Partnerships and Community Involvement
We are a trusted community partner and an industry leader in collaboration and innovation. Enova has formed long-standing partnerships with a number of organizations that help advance our knowledge of new technologies, create value and economies of scale, and add numerous benefits for our employees and our customers.
GridSmartCity Cooperative

Enova is one of 13 member LDCs of the GridSmartCity Cooperative. The Cooperative bridges the need for innovation and infrastructure renewal, with the benefits of collaboration and cost-efficiency. Operating within a formalized structure, and as a legal cooperative entity, the Cooperative's LDC members share resources, insights and systems that help run smarter companies, while advancing innovation, reliability and efficiency across Ontario's electricity grid.
Find out more at gridsmartcity.com. You can also read GridSmartCity's 2021-2022 Report for more information on the Cooperatives projects and successes. 
---
WR Community Energy

We are a founding member and continuing supporter of WR Community Energy partnership of the cities of Cambridge, Kitchener and Waterloo, the regional municipality, Enova and Grand Bridge Energy, as well as the two gas companies in the Region of Waterloo. The goal of the partners is to show leadership to take advantage of energy opportunities to benefit the local economy and improve quality of life, and the environment.
Learn more about the work WR Community Energy does through the group's website.
---
Sustainable Waterloo Region

Sustainable Waterloo Region (SWR) is a social enterprise non-profit organization that helps the local business community, and Waterloo region as a whole, become more environmentally and economically sustainable.
Learn more about our commitments through the organization and the organization's work in Waterloo Region by visiting sustainablewaterlooregion.ca/.
---
Utilities Standards Forum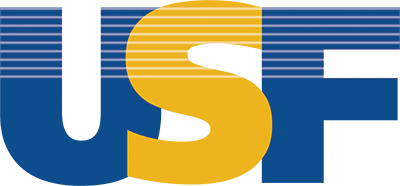 Utilities Standards Forum (USF) is a forum of electricity distribution members for collaboration and mutual support. USF has progressed to include IT and Regulatory forums and has grown from 12 LDCs to 54 including Hydro One, Alectra, and Toronto Hydro.
---
In addition to these partnerships, Enova Power is proud to give back to the communities we serve as proud members, supporters and sponsors of the following groups: