Enova Power Corp. (Enova) serves 157,000 residents and businesses in the City of Kitchener, the City of Waterloo, the Township of Wellesley, the Township of Wilmot and the Township of Woolwich. See the map below for a detailed look at our service territory.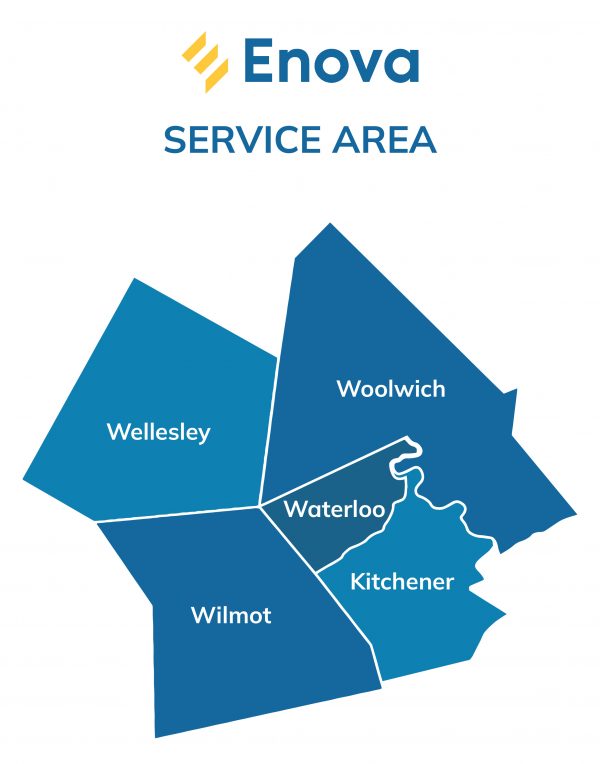 Enova is here to energize and empower our communities.
We are the backbone of our communities. That's why we work around the clock to ensure our customers have power they can rely on. What we do matters to the people and businesses in our communities, and we have the proven responsiveness and experience to support our customers and keep them safe.
Our Vision
To drive what's next in energy and sustainability for our communities and beyond.
Our Values
Safety and wellbeing above all
Everyone has a voice
Transparency
Driven to explore new ideas
Inclusive and empowered
Our Pillars
At Enova, we're dedicated to
Dependable and reliable service
Customer and community partnerships
Continuous improvement
Fast Facts