Safety and well-being above all
Safety and well-being above all is at the core of our business and is one of our key values. Our comprehensive safety program includes extensive public safety education outreach and a rigorous employee safety program, which begins with an employee's orientation and includes daily risk assessments, regular training and safety meetings for all staff.
Mental health and well-being are as important as the physical health of Enova employees and their families. Enova's two offices provide on-site fitness equipment for employees to use at any time, and the utility offers mental health awareness training to staff and management and participates in mental health initiatives including Bell Let's Talk Day and the Movember movement.
The Country Squire office also completed the Roadmap to Psychological Safety Program, which focuses on an all-encompassing approach to mental health and wellbeing, including employee training, peer support, and access to mental health experts as well as confidential employee surveys to help monitor and track mental health. Enova's Country Squire office received the 2022 Worker Safety Award in recognition of the success of the Roadmap program.
employee training hours in 2022
streetlights repaired on behalf of the municipalities, improving public safety
call before you dig requests safely processed


Enova's safety-first commitment extends beyond our employees to residents and businesses across our service territory.
We focus on safety education for the youngest residents in our communities through our award-winning school presentations. The presentation covers topics from home electrical safety, electricity distribution and cautionary case studies. In 2022, almost 3,000 students at schools across Waterloo Region participated in the school safety program. Enova's Victoria Street office adapted its school program presentations to an interactive virtual model during the pandemic. The Victoria Street office received the 2022 Electrical Safety Authority Public Safety Excellence Award from the Electricity Distributors Association for the adoption of the interactive virtual program, which allowed presentations to continue while schools were closed. 
Public safety education is not limited to school-aged residents. We also held safety training seminars for local firefighters and hosted a booth at the annual Police Week Open House at the Children's Safety Village.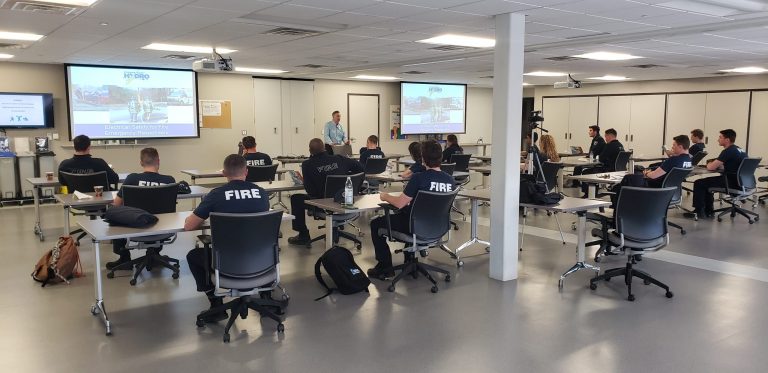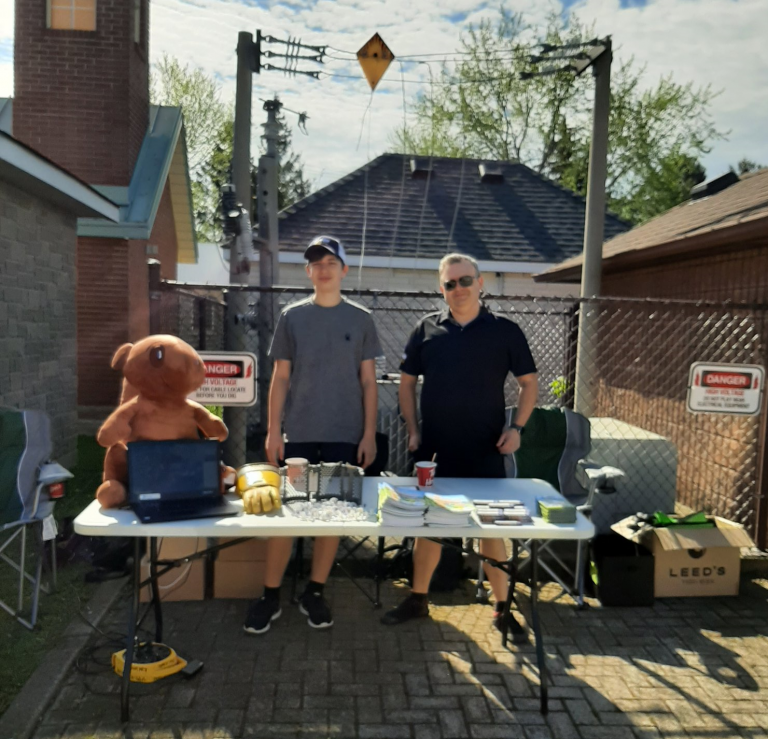 students took part in safety presentations
presentations to schools across Kitchener, Waterloo, Wilmot Woolwich, Wellesley.
Annual Elementary School Poster Contest
Our annual Elementary School Safety Poster Contest took place for the fifth consecutive year, inviting students in Grades 1-8 at schools across Enova's service territory to create an electrical safety poster based on a safety theme. This year's theme was "What to do if a Powerline falls on your Vehicle." More than 130 students entered this year's contest, making it the most popular year yet for the contest. The winning artists are recognized during a presentation in front of their classmates, and the winning posters are used in bill inserts, web content and social media throughout the year as an education tool for electrical safety awareness.
entries in the Annual Poster Contest