Partners In Energy Management
As the smart friend you can rely on, Enova is working with our business customers to help prepare for the future of electrification.

We're moving past traditional energy efficiency support with the introduction of our key accounts team. These energy management experts focus on reconnecting with customers to better understand their needs. We're working closely with businesses to gain insight into how we can support them through energy management, greenhouse gas reductions, electrification planning, benchmarking, monitoring and reporting.
This fall, we introduced our key accounts vision to more than 50 business customers at our first key account customer event. The feedback we received helped inform our future direction as we lead customers through the energy transition.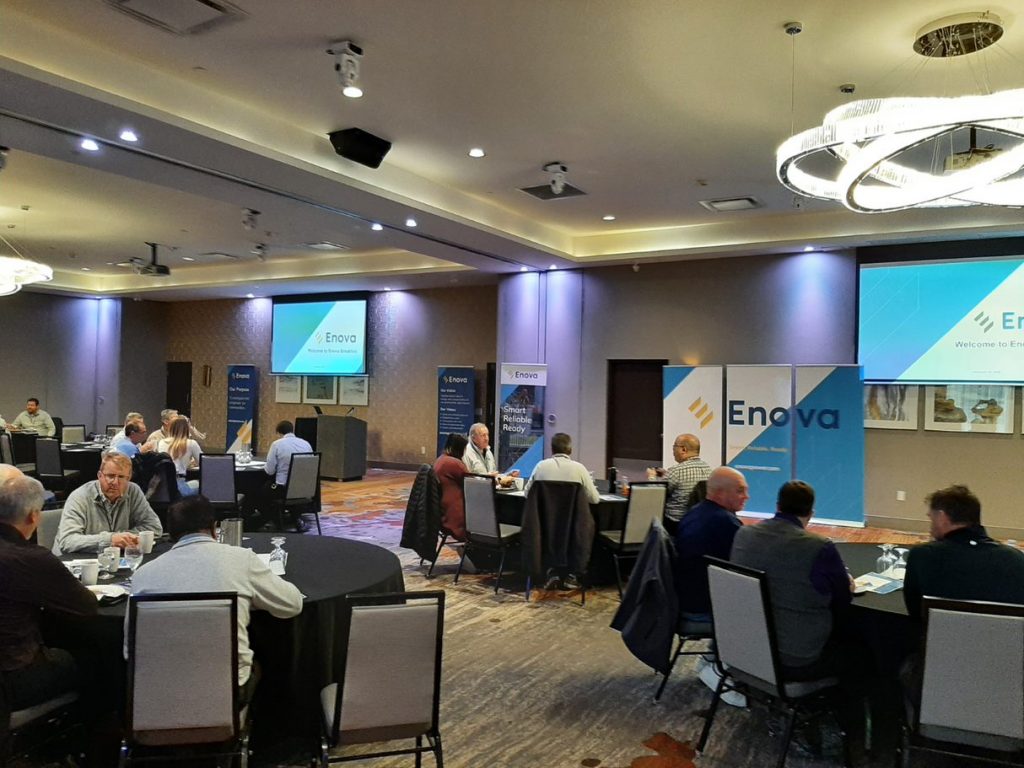 attendees at our Large Customer breakfast in the fall.